What is Hospice?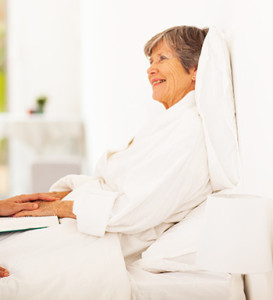 Hospice is a specialized, patient-centered and coordinated model of care. It is designed to optimize quality of life for seriously ill patients and their families.
Whether you are thinking proactively or faced with decisions today, use Alliance Hospice Care, LLC as a conversation starter to finding solutions for you and the people you care about most. We'll provide medical supplies, medications related to the terminal illness and equipment needed to manage the comfort and individualized needs of hospice patients in their homes.
If a patient's condition improves, they can be discharged from hospice and return to curative treatment, or resume their daily lives. If need be, they can later return to hospice care.
Hospice Is Hope
We believe that hospice care is about hope. Hospice services should provide comfort, dignity and the best possible quality of life for people facing a life-limiting illness.
Hospice Is A Better Quality of Life
Hospice Care services should add to the patient's quality of life. Studies have shown that patients in hospice care are more likely to live longer than patients with comparable diagnoses who are not receiving hospice care. As a result of this type of care, the patients quality of life is often improved.
The Hospice Model
The hospice model is based on a patient-centered and coordinated model of care. Hospice services address the unique physical, emotional and spiritual needs of each patient and their family.
Care Where It Is Needed
Hospice care is provided wherever a patient lives – whether in a private home, a nursing home, a hospital, assisted living, long-term care facility, or a retirement community.
Hospice Is The Best Care Possible
No matter what age or stage of life, we all want to live to its fullest. Everyone has a desire to be cared for, protected, and comfortable. All of us want the same for the people we care about. Alliance Hospice Care provides the highest quality, most comprehensive range of supportive care services available.
Learn more about our Services or call us today for a free in-home evaluation at (617) 402-5202