About Us
About Alliance Hospice Care and Palliative Care
Care at the end of life may involve a combination of home care, hospitalizations, hospice and palliative care.
Centuries ago, a hospice was a shelter for travelers; a place to find comfort during a long journey. Today, hospice isn't a place, but a concept for end of life care that upholds a strong commitment to help patients and their families face end of life issues together, in the comfort and dignity of their own homes.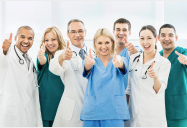 We forge an alliance between the patient, their family, the community, our staff and volunteers to provide the best care possible for those dealing with serious illness….
Alliance Hospice Care was created to provide the highest level of comprehensive, supportive care to patients with serious illness, and the support services to families and friends who love them.
Learn more about our Mission, Values, and Goals
No matter what age or stage of life, we all want to live our best life. Everyone has a desire to be cared for, protected, and comfortable. We also want the same for our loved ones. Alliance Hospice Care provides the highest level of comprehensive, supportive care to patients in need and the families who love them. Our core services are Home Health Care, Skilled Nursing, Hospice care, Palliative and Private Pay Care.
Our Core Services
Our core services are Home Health Care, Skilled Nursing, Hospice care, Palliative and Private Pay Care.
Learn more about our Services
Our Dedication
We are dedicated to supporting our patients and their families, in any setting, 24/7, 365 days of the year.
Our Commitment
We are committed to do all we can-Our focus is to ensure that those facing serious illness have access to a full range of services that fully meet their needs.
Our Respect
We are respectful-Respect is paramount. We listen to our patients, families and others involved in the care, working together to understand their individual needs, goals and values.
Our Personalized Care
We deliver personalized care plans and services reflecting our understanding of a patient's unique needs and personality and their desire for treatment options that meet their needs and those of their families.
Our Educators
We are educators- we are committed to increasing access to care and support through ongoing outreach and education. This means we are constantly seizing opportunities to raise awareness, collaborating with other community agencies and providers, offering education and attending local events. We provide caregiver education, professional grief counseling and support to families and loved ones anytime, during and after we care for your loved one.
Our Advocates
We are advocates – identifying and securing the optimal scope of services to help those we serve access what they need. This means our patients; families and clients can enjoy the best possible quality of life.
Our Creators
We are creative- we are passionate about developing and delivering new programs and services that can better address our patient's needs.
Our Team
We are your team- Hospice care is delivered by a specially trained team of physicians, nurses, certified nursing assistants, social workers, chaplains and volunteers. We all work together to meet the individual needs of each patient and family.
Learn more about our Team
Our Administrative staff
We manage insurance and planning: Our social workers help you with insurance paperwork and other complex financial matters. They also help you make decisions about future medical care such as advance directives and help navigate assistance and eligibility for other assistance and services, such as military resources, government assistance, or transportation.
Our Spiritual Support
We ensure Spiritual Support- Our chaplains and counselors help to address spiritual and emotional issues, regardless of faith. With their support, you can find peace and comfort when it matters most.
Our Volunteers
We foster Volunteer Support: Our trained volunteers are available to help with a wide variety of services from running personal errands to transportation, to engaging in special interests and hobbies and providing emotional and social support. Volunteers often lend a hand with day-to-day tasks too, so that caregivers can spend more time with their loved ones or take a break to recharge. Learn more about volunteering with us.
Our Focus on the Patient and Family
Patients and their families come first. Every decision that we make is based on meeting the needs of our patients. Each patient that we care for has a very specific set of needs. The need may be the immediate attention of one of our clinicians, or advice from a nurse in the middle of the night. Whether it is long term planning for care of your loved one or emotional support of a family member; Alliance is committed to meeting the need. Many providers fail to go the extra mile because it costs money. At Alliance, we take care of patients, no matter what the circumstances may be.
Our Employees
Our employees are our greatest resource. Alliance leadership believes the right way to teach is to lead by example. The best way to deliver care in a compassionate, respectful way is to treat our employees with those same principles in mind. At Alliance, the employee experience goes beyond salaries and benefit plans. Every employee is challenged on a daily basis to change the way we do things if they have a better way. We recognize employees who make a difference on a regular basis. Learn more about Employment with us.
Our Private Pay Services
We offer Private Pay services, otherwise known as out-of-pocket payments. Many of our patients and their families choose to pay out of pocket due to greater flexibility in the type and amount of services available to them, as insurance companies may not pay for, or approve, all the services you may want or need. Also some pay private pay out of the desire for more privacy. For questions about our private-pay care and the services we provide, contact us today.
Touching the lives of people coping with serious illness takes dedicated services and special support. At Alliance Hospice Care that is our focus — providing innovative care with highest level of skill, compassion and respect.
We'd love to hear from you if you, or someone you know could benefit from our services. Just give us a call to set up a free in-home consultation at (617) 402-5202.